17 Company Swag Ideas Employees Really Want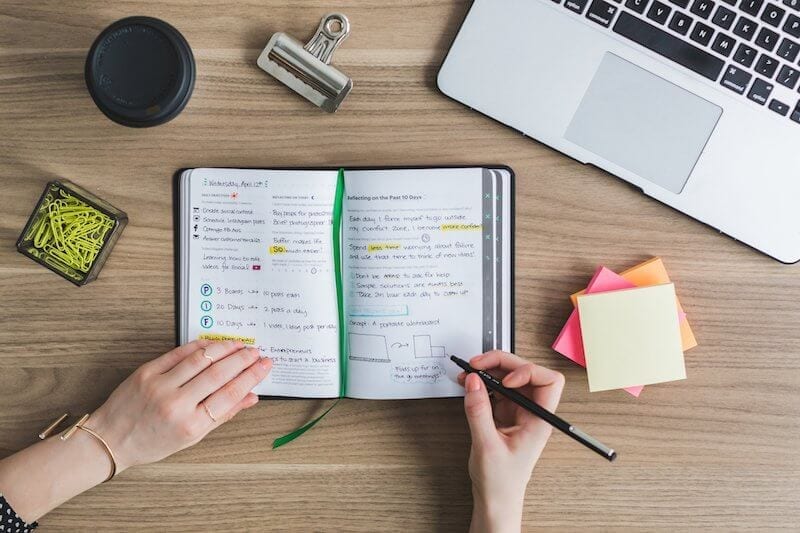 Some people say it's the thought that counts.
Those people were not talking about company swag.
Lame, generic gifts could show your employees you don't know them, doing more harm than no swag at all. Plus, company swag nobody wants is a giant waste of money.
Awesome, creative gifts, on the other hand, lead to good vibes and gratitude.
Here's your guide to getting awesome corporate swag ideas employees really want.
Google Cardboard lets anyone with a smartphone and a simple viewer enjoy the futuristic joys of virtual reality (VR).
One of the few truly inexpensive ways to have fun with VR, the Cardboard experience centers around an innovative viewer designed to work with your smartphone.
There are a variety of ways to enjoy Google Cardboard, so you can offer it as kick-ass & unique company swag no matter what kind of budget you're working with.
Why employees love it:
Since Google Cardboard is fuss-free enough for all users, everyone in your company will be jazzed to be part of the latest tech craze. Plus, employees can choose their own apps to truly customize their cardboard experience, so this swag really does cater to everyone.
Get this swag instead of…
Baseball caps featuring your company logo
Help employees stay safe and hands-free on their commutes by giving out branded cell phone car mounts. This simple, yet incredibly thoughtful, company swag is available in bulk, and you can customize colors and artwork.
Tip: Before you pass these out to the whole company, get a sample to test in your car to make sure it stays put.
Why employees love it:
Car mounts are awesome and helpful, but they're items many people would never think to get themselves, making them perfect for company swag.
Many people will probably cite the mounts as the giveaway they use most often.
Get this swag instead of…
Phone cases no one will use
Skip the annual order of company notebooks and tedious day planners and go eco-friendly with customized dry-erase boards.
Why employees love it:
Sticky note shame is real. This company swag will help employees kick their sticky note dependency for good. They can write their to-do items and reminders on the board, execute, erase…and start again. Just imagine having a co-worker pop in to say "Your desk is so clean!" instead of "Wow, that's a lot of sticky notes."
Employees who cling to their paper to-do lists will love that they can still savor that special concrete quality digital list management tools just don't offer. Plus, erasing to-do items is way more fun than just scratching them off. Employees will be able to say with complete sincerity that they're wiping out their to-do items.
Get this swag instead of…
Acknowledge the inner divinity in all your employees with some customized yoga swag. Everyone knows yoga makes you feel good and can be an awesome office workout. Now when your employees hit the mat for some feel-good action, they'll have their beloved company top of mind.
Go even further by announcing a standing weekly yoga session. Maybe you have an instructor-in-training in the office who would love to log the practice hours. If not, you can always pop a free online session onto the digital screen in the conference room.
Why employees love it:
Employees who don't have yoga mats will love this swag. Employees who already have yoga mats will also love this swag; any serious yogi knows you can never have too many yoga mats.
Get this swag instead of…
Plastic straws pose a surprising threat to the environment. People toss these super-light, seemingly harmless sticks everywhere without blinking an eye. But when everyone does that, that damage adds up in oceans and landfills.
Do the environment a solid by giving out branded reusable straws as company swag. Take a peek around the office on any day and see how many plastic straws you can count. Giving all your team members reusable straws can make a huge dent in this crisis, even if you're a small company.
Why employees love it:
Employees will love feeling like they're doing something to make a difference for the environment. They've probably heard the buzz about the dangers of plastic straws, and they'll be excited to take a step in the right direction.
Get this swag instead of…
Plastic cup and straw sets
Crowned the best chip clip by the Wirecutter, GRIPSTIC bag sealers make perfect company swag for healthy snackers. Instead of being "forced" to eat entire bags of snacks to avoid negligent wastefulness, people can enjoy a perfect serving size, seal up the bag, and eat the rest another day.
Why employees love it:
In addition to helping people control their portions, these clips make classy alternatives to the paper clips and binder hinges people usually grab when trying to save their snacks. It's the best company swag for employees that they never knew needed.
Get this swag instead of…
7. Water filtration bottles
We love the old water cooler as much as anyone else, but we also think it might be time to change things up. Water filtration bottles ensure your employees can get clean, delicious water from any source of tap water. This way, your employees won't be left high and dry if and when the water cooler runs dry.
Water filtration bottles from Bobble®.
Why employees love it:
Who doesn't want clean water anywhere and anytime? Employees can tote these bottles around and stay hydrated wherever they go. Anyone who's ever been desperate enough to drink from a sketchy water fountain will appreciate the new-found ability to filter water.
Get this swag instead of…
8. Customized shoes
Give employees a huge burst of company pride with some customized shoe swag. Tons of big shoe makers offer customization, including Vans, Nike, Adidas, and Converse.
You can also find some indie alternatives on Etsy.
We recommend finding a nice unisex sneaker so everyone can match!
Why employees love it:
Custom kicks are awesome; custom kicks you don't have to pay for are absolutely lovable. This company swag boosts appreciation & gratitude long-term, as many employees will wear the shoes multiple times a week for a year or more.
Get this swag instead of…
Host unforgettable company casino nights by giving everyone a deck of playing cards branded with your logo and colors. If your office has a sense of humor, you can have cards printed with hilarious employee photos from company events.
Even if you don't have any events planned, this swag will enable some impromptu afternoon poker rounds.
Why employees love it:
Playing cards pack big fun into small, convenient packages. Employees will love having a go-to card deck around when they get an urge to play solitaire…or practice magic tricks. Plus, shuffling cards reduces stress as well as any squishy ball.
Get this swag instead of…
What's scarier than a dead device? Help your employees avoid this horrific scenario by handing out go-to device chargers.
Why employees love it:
This item has probably been lingering on many employees' shopping lists for years. They all know a backup charger is a good idea, but something stops them from making the purchase. Everyone will be delighted to scratch this necessity off the list.
Get this swag instead of…
Employees never have to worry what to do with their leftovers when you hand out company swag in the form of reusable food wraps, such as Bee's Wraps.
Why employees love it:
These wraps reduce stress. If that seems like a stretch, just consider the last time your plastic wrap got stuck to your hand, then your pants, and then your foot.
These wraps bring more zen to food storage, and they're good for the environment, which naturally, makes everyone feel good.
Get this swag instead of…
These customizable gems plug right into a USB port and let employees vacuum crumbs and dust from their keyboards and workstations. Choose your company colors and even add some artwork.
Why employees love it:
Almost everyone has a dirty keyboard. It's just a fact. Very few people actually do anything about it. This company swag will change that, empowering employees to take charge of a problem they've been neglecting for years
These mini vacuums also make keyboard cleanup easy. You don't have to terrify everyone on your floor by blasting a can of air. Plus, these tools are fuss-free enough for daily use 
Get this swag instead of…
Paperweights that don't clean anything
We all know the air inside a closed-in, tightly packed office can get questionable at times. If you're in the market from some practical, no-frills company swag, then a batch of quality air purifiers could be just what you're looking for. Distribute this swag on a team or department level, since it would be expensive and unnecessary to give everyone their own device.
Why employees love it:
Who doesn't love fresh air?
The newly purified circulation will make employees feel healthier, and it might even help them think according to this study published in Environmental Health Perspectives. The researchers concluded that employees working in green offices, which feature high ventilation and air quality, had higher cognitive function than employees working in conventional offices.
 If you always thought fresh air helps you think, then you might be onto something.
Get this swag instead of…
The SONGMICS desk organizer does way more than hold pens. The sleek, unobtrusive organizer has USB ports to elevate the tech capabilities of any work station. Plus, it holds all the usual suspects, such as mugs, phones, memo pads, pens, and more.
Why employees love it:
These organizers provide the perfect space for all the things that usually make a desk feel cluttered. They also provide easy access to USB ports, so employees won't have to spill their coffee or strain their necks as they try to find the ports behind their devices. Plus, if you use Chromebooks, this device provides the USB access employees sometimes need.
Get this swag instead of…
Traditional office organizers
Assure your employees this swag is not due to recent client complaints about bad breath.
WooBamboo toothbrushes make another cool company swag item employees will likely use every day. The company lets you completely trick out some eco-friendly bamboo toothbrushes. You can:
Add logos and phone numbers to the handle
Add company colors to the bristles
Create custom packages
Why employees love it:
Who doesn't need a work toothbrush? Now employees can turn to something better than gum when they realize they have an important client meeting an hour after an onion-heavy Taco Tuesday lunch. 
Get this swag instead of…
16. A thoughtful book
Is there a book the exemplifies your company's mission or your CEO's leadership style? You company leadership might have some titles in mind, and most industries have well-known manifestos that many employees would love to read.
Examples include:
Tech: Steve Jobs by Walter Isaacson
Advertising: Ogilvy on Advertising by David Ogilvy
Sales: Spin Selling by Neil Rackham
Nonprofit: Forces for Good: The Six Practices of High-Impact Nonprofits by Heather McLeod Grant and Leslie R. Crutchfield
Why employees love it:
Forgive the pun, but swag books will make everyone feel like they're on the same page. Inspirational books connect employees' day-to-day work with an overall mission, and there are few things more inspiring than that.
Get this swag instead of…
Stop encouraging employees to work out and stretch at their desks. Make it happen with the gift of resistance bands.
Why employees love it:
The bands take up no space, and employees can use them to do almost any exercise they want, from light stretching to deep resistance training. Strength Stack 52 has a Periodic Table of Resistance Band Exercises to pair with your swag.
Get this swag instead of…
What's the best company swag you ever received? Let us know in the comments below!
Office How To's Resources: