Here's What Our Members Have to
Say About SnackNation
WPromote
"Three words when I think of SnackNation: healthy, tasty, and affordable!"
A+E Networks
"SnackNation has been something that our employees say has made such a huge difference."
Naritiv
"It's great to have a service that will aggregate all these really good, positive producers together because I would be lost if I had to make those choices myself."
Packet Fusion
"It's a no-brainer. Having these snacks conveniently here in the office made such a huge difference to everybody in the office. My team turns into little kids when the box arrives!"
Centerfield Media
"Having SnackNation at the office makes me want to work harder for my company because they care for us."
ScoreBig
"People go BANANAS when this stuff arrives."
Harmless Harvest
"On delivery day, it's kind of like Christmas morning. Everyone is buzzing around the box to see what's inside."
Brightfire
"I look like I'm doing a lot of work, but SnackNation does most of it for me."
Surface Magazine
"SnackNation was our solution to keeping our employees happy, healthy and fed without blowing our budget. I was getting pats on the back from everyone."
HSNO
"With SnackNation, I do absolutely nothing. It's great – the food just arrives once a month."
Zephyr
"I really love that there's the charity aspect to SnackNation. I personally try to make sure that the things that we purchase somehow go back to the community."
Paxata
"One of the reasons I think we've been nominated for the Best Places to Work award is because of our healthy snacks."
MIE Solutions
"I think it sends a big message that you care about the people that work for your company and that they're healthy."
Atomic Fiction
"SnackNation is a really great opportunity to try healthy snacks without getting bored because there's such a good variety."
SnackNation vs. Costco
"SnackNation ended up being a much nicer thing to be able to do for everybody and on top of that,
I actually found out that it was cheaper."
"SnackNation is an exciting snack adventure in a very well-designed box.
Each month a new adventure begins complete with assorted new and favorite snacks designed to fuel creativity, foster healthy food consumption, and bring break room conversation to new heights of enjoyment."
-Chelsea, Office Manager at Kennedy Communications
"I've had an employee say he 'wants to defect from the US and move to SnackNation.' I think this should sum up how much the staff loves SN."
-Susan, Administrative Rockstar at Brightpeak Financial
"I love that I don't have to spend time picking out snacks! Even better, they are healthier alternatives to the ones I used to buy!"
-Kiely, Office Manager at Influitive
"SnackNation brings variable and delicious surprises to the office every month – it's amazing how grown ups turn into little kids at christmas when the snack box arrives!"
-Shane, Co-founder & VP of Customer Success at 15Five
"SnackNation has created a fun dialog in my office about being healthy and making good snacking choices. SnackNation has made healthy snacks fun, which in turn boosts employee attitudes and productivity."
-Christy, Office Manager at OneStream Software
"SnackNation is an office snack game changer! Everyone loves the healthy, tasty choices and variety of snacks offered. It is a huge time saver and for the price and brands you receive it's a no brainer to keep employees happy and healthy!"
-Valerie, Office & Event Manager at Blue Sombrero
"In my office, I am the go-to person for office complaints.  After signing up with SnackNation, people could not stop complementing the change we made! The snacks are awesome and the office morale has improved SO MUCH."
-Ana, Receptionist at Telogis
"There is nothing better than seeing the look on my co-workers faces when we have a new SnackNation box delivered. SnackNation has helped our company culture by enabling fun conversation over delicious, healthy snacks."
-Andile, Office Manager at Soothe
"Our FedEx guy said people light up when he delivers SnackNation boxes. Sometimes he can't get someone to sign for a package but if it's SnackNation they get excited and run towards him. He said you need a commercial with a FedEx guy dropping off SN boxes to all the smiling faces."
-Rebecca, Office Manager at Collibra
"SnackNation includes different items each month for everyone to try. I sometimes can add an item or two in the normal rotation, depending on the cost. It's a lot easier than Graze or some of the others. I don't have to sign on and pick what I want, so it saves huge amounts of time. If we find that we don't like something, I can put that on the list to never be added again. SnackNation rocks! "
-Amy, Senior Facilities Manager at Dun & Bradstreet
"Everyone I have spoken to from SnackNation is extremely kind, helpful, and informative. The biggest difference between them and other vendors is that I feel truly taken care of, like our small company matters."
-Christina, Executive Assistant at STIGroup
"We received our first boxes today and I can't express how impressed we all are! Thank you so much for taking such great care of us, for listening to our needs and being so amazing and easy to work with. It's the first time in my career I was able to push the 'easy button' and get exactly what I wanted out of the process."
-Ronda, CEO of Big C Industries
"SnackNation shows that they actually care about improving the lives of others….beyond just snacking. They provide delicious snacks and go above and beyond by providing some of the BEST customer service and engagement I've ever experienced!"
-Jenn, Operations Manager at Nexosis

"SnackNation has brought variety and healthy snack alternatives to our office.  Our employees are excited to try what's new each month!"
-Jennifer, Director of Finance and HR at AnyMeeting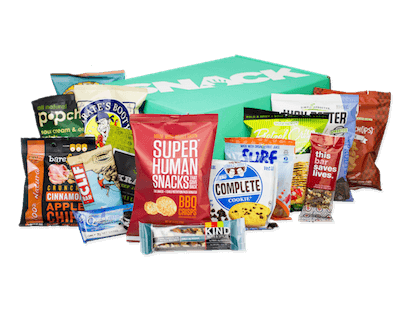 Ready to try SnackNation?
Get a free sample box of our most popular snacks.
"SnackNation provides great snack options for the whole office! Everyone is always anticipating the newest arrival!"
-Brannah, Coordinator at TogoRun

"SnackNation has provided a healthy, simple, and convenient way to provide snacks to our employees."
-Lauren, Office Manager at LootCrate
"Extremely easy to sign up. Extremely easy to please the masses."
-Steph, HR Manager at Sente Mortgage
"SnackNation takes the guess work out of keeping Employees happy. Go to snack, open snack, enjoy! Stay hungry, America!"
-Darlene, Office Manager at Schrodinger
"No more fattening cookies and funny colored 'snacks' in this office.  My employees are getting healthier by the day and don't even realize it!"
-Michelle, VP Finance & HR at VDC Research

"SnackNation is such an enjoyable experience – each month we get new and healthy obscure snacks to experiment with."
-Julie, Office Administrator at Bernstein Management Corporation
"SnackNation makes my work day easier."
-Jeanne, Product Marketing Manager at Pentaho
"Friendly, quick service. And the snacks are the best combination of delicious and healthy!"
-Mika, Office Manager at Collab
"SnackNation fuels our sales team through long days providing solid, tasty, healthy options!"
-Aaron, VP Global Online Sales at Lionbridge
"Efficient, healthy, convenient, and delicious!"
-Margarita, CEO & Founder at Zoolsi
"SnackNation provides a healthy snacking alternative alongside a unique customer experience. Two Thumbs Up!"
-Deja, Operations Manager at LISNR
"A healthy way for social networking and team building. Yummies in our tummies!"
-Anizza, Administrative Assistant at Wells Fargo

"The snacks are delicious every time. Plus if there is any issue with a snack, SnackNation is there to fix it, no questions asked–5 star service!"
-Glen, Principal at Digital Campfire
"Things haven't changed… Food is still the way to the heart… and with amazing healthy snacks, the office feels the love!"
-Laura, Office Manager at GF Real Estate Company
"Our employees are loving SnackNation! The customer service experience is amazing!"
-Jeri, Administrative Assistant at The Food Group
"SnackNation: Not only the most fun, healthy and tasty snacks around, but each box saves a life!"
-Heidi, Office and Travel Manager at ClickSoftware

"Wonderful – Healthy – Delicious – Easy – We LOVE SnackNation!!"
-Toni, Assoc. Director of Employee Benefits at Northside Independent School District
"Bellies full of healthy snacks=Happy Staff.  Happy Staff=Awesome workplace, simple really."
-Jessica, Senior Executive Assistant at Intuit
"Takes all the pain out of picking out office snacks every week- it's like having a snack concierge!"
-Chloe, Office Manager at PAX Labs
"It's like Christmas day when the SnackNation box arrives. I have to make people take a 'time out' while I get the new snacks into the display."
-Rebecca, Office Manager at ServiceNow
Discover what all the hype is about!
Get a free sample box of our most popular snacks.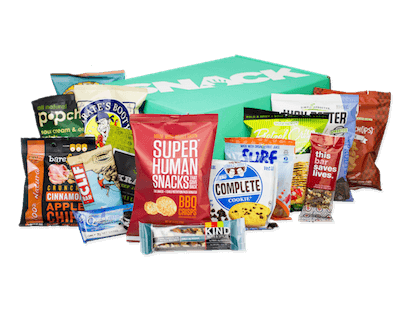 "Our employees were excited that we introduced free snacks to the office. Even more so when they realized that the snacks are healthy!"
-Lindsey, Administrative Assistant at Global Reach Internet Products
"Snacks with a little less guilt!  Our office loves the choices!"
-Mary, Office Manager at SmashFly
"We love the great variety of snacks that come in our box! and its an added bonus that they are healthy!"
-Aleeza, Office Manager at nylmedia
"The people are friendly and great to work with.  The snacks are of great quality and a healthy alternative to the ones we used to have."
-Sara, Receptionist & Office Assistant at Acronym
"I am crazy for SnackNation! Getting a new box is like Christmas morning- I just can't wait to see what's inside!"
-Amanda, Office Administrator at Apex IT Group
"What a time saver and delicious solution to getting both healthy and unique snacks for our office!"
-Rachel, Senior Administrative Assistant at Datorama

"The variety of healthy options, the friendly employees, the timely deliveries – all reasons why I'm super happy we switched to SnackNation!"
-Sophia, Office Manager at Cotap
"SnackNation has made my life easier and my coworkers excited to come to the office, end of story!"
-Kelly, Office Manager at Compass
"When you've hit the afternoon slump at the office, these snacks are both healthy and a great way to take a short break from work. It's often times a great conversation starter as well!"
-Peter, Account Executive at Influitive
"Snack Nation takes the stress out of snacking! And most importantly, keeps us healthy and happy 🙂 "
-Krystle, Office Manager at The CRE Group
"How do you make snack hungry millennials happy and a bit more productive? Call SnackNation."
-Jason, Operations Manager at Organizer Inc.
"SnackNation has been a super fun addition to our office! Our employees like the change-up in our kitchen – keeps things fun!"
-Hannah, Administrative Assistant at Castlelake
"SnackNation has been a great addition to our office! The employees love the variety, and the culture has definitely improved."
-Jacqueline, Office Manager at Neoscape
"Awesome, healthy snacks delivered to my door = happy co-workers without slaving over snack shopping!"
-Anita, Office Manager at PeopleFirm
"Completely amazing personalized customer service plus healthy fun snacks! SnackNation is my spirit animal!"
-Stacey, Office Manager at MacHero
"Smart, Safe, Delicious, Low-Calorie Snacks; But they don't taste low-calorie at all."
-BreAnne, Associate Administrative Assistant at Walter P Moore
"A workplace culture company that happens to sell snacks!"
-Monica, Operations Manager at Onfleet
"SnackNation= AWESOME! Best thing to happy to our kitchen's here at A+E LA! Thesnacks are healthy & delicious and the SnackNation team is THE BEST! If you aren't a SnackNation member already, JOIN NOW! Your team, and your tummy, will THANK & APPRECIATE YOU!"
-Amy, Regional Office Manager at AE Network
"SnackNation provides a morale boost when our team is stressed, and helps us encourage healthier choices for our team members, both at the office and at home."
-Anna, Office Admin at TSYS
"SnackNation provides the perfect solution for keeping a very picky office happy will single-serving, tasty, and healthy snacks. The customer service blows me away, and I have always felt valued as a customer, and heard as a person."
-Chris, HR and Office Associate at Cambria Solutions
"The snacks have improved our culture and teamwork so much – our staff are now even sharing snacks so they can try them all!"
-Courtney, HR Generalist at Coolfront Technologies 
"SnackNation has made my office life so much easier. We get the perfect amount of snacks per month – food isn't going stale before we can eat it and we love the variety of healthy snacks."
-Dawn, Executive Producer at AntidoteSTL
"SnackNation is an easy solution for company's to provide healthy options to our employees. Super easy, super fast and super healthy!"
-Gwen, Director of HR at Divaris Real Estate
"Delicious, healthy snacks delivered right to our office, with a great social impact and a reasonable price? We're #SnackNationForLife!!"
-Jacqi, Finance and Operations Support Manager at Hudson Solar
"Employee Complaining: "Seriously – vegan gluten free snacks, how much did these cost?" as he takes a bite of one of the snacks. Same employee a week later: "When are we getting more of those snacks?"
-Jennifer, HR Manager at Nearmap 
"SnackNation is your knight in shining armor when 3 o'clock hunger strikes!"
-Jennifer, Engagement Manager at Randstad Technologies
"I love our Snack Concierge, she has been great and pleasant to work with! They are Fun Products in Fun Packaging! It's easy to tell that this company loves their customers."
-Jeri, Office Coordinator at Ornua North America
"SnackNation takes the guesswork out of smart snacking. Each box and educational sheet reliably points our office environment towards a healthier, happier, and more productive horizon."
-John, Office Services Coordinator at Treliant Risk Advisors
"Looking for adventure? Look no further than Snacknation for fun, healthy and innovative snacks!"
-Kimberly, Banking Officer/HR Generalist at CBC National Bank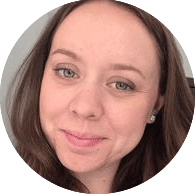 "SnackNation oozes Positivity! Not only do the healthy snacks make you feel better, but the blog posts encourage you daily!"
-Laura, Account Support Assistant at AT-PAC
"SnackNation has made my job a million times easier by providing delicious and nutritious snacks for my office. I don't even have to think about it the work it done for me and everyone loves the choices."
-Lindsay, Office Coordinator at kWantera
"SnackNation has us working better because we are nourished and not hangry!"
-Mallory, Owner at Natural Perfections Floral
"My office looks forward to "SnackNation Days." It has been a great experience so far and the snacks are SOOOOO GOOOOD!!!"
-Nini, Office Manager at Yodle
"When the giant SnackNation box arrives every month, everyone in the office freaks. SnackNation makes me feel like a snack goddess."
-Norah, Office Manager at Vrse
"SnackNation makes me look like a rockstar! I get swarmed in the office when the new boxes arrive."
-Rebecca, Office Manager at Collibra
"Probably the most convenient office service we have to date!"
-Samantha, Office Manager at Samba TV
"Our company hasn't been working with SnackNation very long but our experience has been great so far. The sales process was pretty seamless and I was able to get all of my questions answered quickly. After receiving the tester box of snacks, there was no question that our office needed to have this! Not only will it save me time from going to Sam's Club, but I am now providing healthier options for my team!"
-Sammi, Account Manager at The Clix Group
"SnackNation has transformed our office snacking habits. We no longer get weighed down by poptarts and cheeseballs, but instead have healthier options that every gets excited about. Especially, since we get totally new snacks every month. PLUS, it is delivered right to the office so I don't have to worry about shopping."
-Melanie, Marketing Manager at Go Local Interactive
"Our office loves the snacks! The central location makes it a nice break and people stop to chat for a minute, like the water-cooler but better!"
-Kelsie, Administrative Specialist at Lockerdome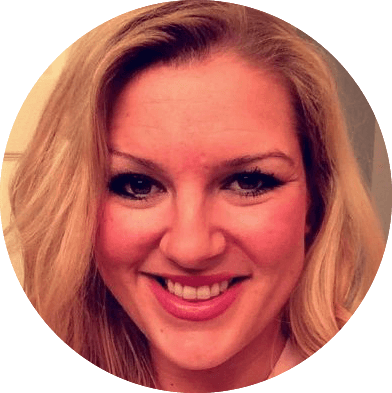 "SnackNation makes my job easier one snack delivery at a time!"
-Ashley, Office Services Manager at Colwen Management
"I love how unique the snacks are and the value for them. We all get to taste so many options and decide what we do and don't like!!"
-Chantelle, Executive Assistant at GPL Accounting
"We received our first SnackNation delivery last month and for an office of 8 – it was absolutely perfect. It had a great mix of different types of snacks and it has definitely boosted morale in the office."
-Maci, Business Development Manager at The Economist Group
"My team looks forward to a new box every month. It's an awesome chance to discover new products and experience different snacks than we would try on our own."
-Lauren, Vice President at ScoutComms Inc.
"Super great food at a reasonable price! Always healthy, always different."
-Caity, Product Manger at Undercover Colors
"SnackNation has rejuvenated our office. Our employees are so appreciative to be able to enjoy yummy, healthy snacks!"
-Allison, Office Manager at Nuix North America Inc
"SnackNation customizes snacks that are perfect for your specific office needs. They are also yummy and healthy which is a win win!"
-Amanda, Marketing Manager at MedXM
""Hey are we getting a new snack box soon?" is a common line heard around the office come the end of the month. We love all the yummy choices!"Hey are we getting a new snack box soon?" is a common line heard around the office come the end of the month. We love all the yummy choices"
-Sarah, Office Manager at Criminal
"Ever since our office joined SnackNation, our employees have made better snack choices. The company tagline proved, for us anyway, to be spot on! Thank you SnackNation!"
-Terri, Administrative Coordinator at MII Management Group
"Our team of Real. Fun. Geeks. has become Real. Full. Geeks. due to Snack Nation! We love having quick, healthy snacks around the office to keep us energized and happy!"
-Erica, COO at Leading EDJE
"SnackNation has been so accommodating with our company's needs. They strive to make sure their customers are satisfied!"
-Erica, Administrative Manager at Seaport Global Securites