WHAT IS SNACKNATION?
WHAT DOES IT COST
Each SNACKNATION box contains 150 single-serve snacks. Your custom box includes a rotating selection from our library of premium snacks. Get bars, chips, jerky, granola, trail mix, dried fruit and more. We customize each box to suit your office's snacking needs and desires.
We work directly with suppliers to get the very best price on premium delicious snacks. Save 40% on your office snacks. Plus, stop wasting time and money on trips to the grocery store.
Prices start at $299 including FREE delivery and a display case.
Bars
Come in early? Slay hunger with an organic Go Macro Peanut Butter protein bar or a Caveman Dark Chocolate Nutrition Bar.
Chips
Satisfy salty cravings with brands like Oogies' Popcorn, Garden Veggie Crisps, and Hawaiian Kettle Style Chips.
Jerky
Working through lunch and need something satisfying? Try a Krave Lime Beef Jerky, or go light with the new Oodies Chicken Jerky.
Granola & Trail Mix
Missed out on breakfast? Grab a bag of Seven Sundays Unsweetened Muesli, or a Cascadian Farms Honey-Oat Granola Bar.
Extra Healthy Snacks
Snack even healthier with snacks like Wonderful Pistachios, Mr. Nature Almonds, Plentils Lentil Chips, or Enlightened Broad Bean Crisps.
Customized For You
Your Personal Snack Concierge is dedicated to getting your box just right. If for any reason your team doesn't love something, we will replace it.
OVER 5,000 DIFFERENT SNACKS FROM 1,500 PREMIUM BRANDS
FREE Sample Box with 15 snacks. Taste the difference.
Ready to try SnackNation?
(No credit card required)
Healthy Snacks
A mix of healthy and indulgent snacks to keep everyone in the office happy. Gluten free, kosher, & low sugar options available.
Save Time & Money
Our prices are about 40% less than retail. Plus the convenience of not needing to run to the store.

Variety & Selection
Over 5,000 different snacks. We find a selection that pleases everyone and rotate in new stuff to keep it fresh.
Your Schedule
Get regular shipments delivered to your office. Pause or stop whenever you want.
Improve Morale & Productivity
Keep your team fueled for productivity. Say thank you to your team.
No Commitment Required
We don't require contracts or commitment. Get more boxes, slow down, or stop. You are in complete control!
member reviews
"It's kind of like Christmas morning. Everybody is buzzing around the box to see what's inside."
"No-brainer … actually cheaper"
It's a no-brainer. It made such a
huge difference
. My team turns into little kids when the box arrives … This ended up being a much nicer thing to do for everybody, and on top of that I actually
found that it was cheaper!
"The most cost effective"
SnackNation is a really great opportunity to try healthy snacks without getting bored because there's such a
good variety!
I've tried different options on snacks and I think it's the
most cost-effective
.
"Staff loves SnackNation"
I've had an employee say he 'wants to defect from the US and move to SnackNation.' I think this should sum up how much the
staff loves SnackNation
.
"Exciting snack adventure"
SnackNation is an exciting snack adventure in a very well-designed box. Each month a
new adventure
begins, complete with assorted new and favorite snacks designed to fuel creativity and foster healthy food consumption.
"Snack game changer"
SnackNation is an office snack game changer! Everyone loves the healthy, tasty choices and variety of snacks offered. It is a
huge time saver
and for the price and brands you receive it's a no brainer to keep employees happy and healthy!
"The snacks are awesome"
In my office, I am the go-to person for office complaints. After signing up with SnackNation,
people could not stop complimenting
the change we made! The snacks are awesome and the office morale has improved SO MUCH.
(No credit card required)
INDUSTRY LEADERS TRUST SNACKNATION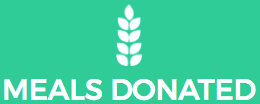 SnackNation donates 10 meals to a family in need for every box delivered.