Welcome to the SnackNation family
We're Making Healthy Snacking Fun, Life More Productive, & Workplaces Awesome
We got started with this crazy idea of making healthy food more convenient than junk food, and we've been on an epic ride ever since.
From our beginnings as two guys with a simple idea, to launching SnackNation healthier snack delivery in 2014, we've strived to stay true-blue to our core values and to deliver an exceptional experience for both our team & Members. We owe a major thanks to the thousands of SnackNation Members across the country for joining us on this fun-filled journey, and we hope that you'll continue to be a part of our story.
SNACKNATION ESTABLISHED
2014
SNACKNATION BETA TEST LAUNCHED
The SnackNation concept is borne out of feedback from healthy vending office locations that want healthy snacks curated, rotated, and delivered on a continual basis. Concept is soft-launched & the first SnackNation member comes onboard!!
2014
100 HAPPY MEMBERS!
SnackNation surpasses 100 active Members. We've got something here 🙂
DEC 2014
DING! SNACK CONCIERGE ANYONE?
SnackNation launches Snack Concierge program for enhanced member service and interaction.
MAR 2015
YOU'RE A VIP
SnackNation launches "SnackNation VIP," a fun online community where Members get best of the best workplace tips, share knowledge, and complete challenges to earn points for rewards, perks, and privileges.
JUL 2015
WE DONATE 10 MEALS FOR EVERY BOX DELIVERED
SnackNation establishes new agreement with Feeding America to donate 10 meals to families in the US for every SnackNation box delivered.
NOV 2015
1,000 HAPPY MEMBERS!
SnackNation experiences incredible Membership growth in 2015, while making a healthy impact on thousands of employees nationwide!
DEC 2015
NEW BOX CURATIONS RELEASED
Based on Member feedback, SnackNation launches Breakfast Box, Marvelous Meat Lover's Box, Bar Bonanza Box, Health Champion Box, No Chips No Problem Box, and Bye Bye Bar Box.
MAY 2016

Los Angeles Business Journal names SnackNation one of the Best Places to Work 2016.
AUG 2016
OVER 1,000,000 MEALS DONATED
SnackNation donates over 1M meals to families in the US, via its partnership with Feeding America (10 meals donated for every box delivered).
DEC 2016
Entrepreneur Media names SnackNation one of the TOP company cultures in America! We don't just talk the talk, we walk the walk!
FEB 2017
WE'VE MOVED!
SnackNation moves into a much larger office about 5 minutes down the road in Culver City, CA, to accommodate its 100+ team members.
JAN 2017
3,000 HAPPY MEMBERS!
… and counting.
MAR 2017
Inc. Magazine's Best Workplaces
SnackNation is named one of Inc. magazine's Best Workplaces from 2018 and one of the highest-scoring businesses with standout employee engagement.
MAY 2018
Great Place to Work® Certification!
SnackNation earns a certification for being an awesome workplace by the independent analysts at Great Place to Work®!
MAR 2018
Best Foodbox by SUBTA
The Subscription Trade Association names SnackNation the winner of the 2018 CUBE Award for Best Food Box.
MAY 2018
$12M in Series B Funding
Led by 3L Capital, SnackNation secures $12 million in Series B Funding, bringing total venture funding to $22.5 million.
MAY 2018
Over 3,000,000 Meals Donated
SnackNation donates over 3M meals to families in the US via its partnership with Feeding America.
JUN 2018
Cargo and Snapchat Partnership
SnackNation teams with Cargo and Snapchat to offer health conscious, delicious snacks to rideshare customers in the Los Angeles area.
JUN 2018
SnackNation Acquires Love with Food
SnackNation acquires Love With Food, a consumer insights and data analytics company with one of the nation's largest direct-to-consumer snack subscription service.

JUN 2018
We inspire people to
make healthy choices
each and every day.
ALLOW US TO INTRODUCE OURSELVES
We're a fast-paced startup in the heart of Los Angeles. We offer competitive compensation, a robust benefits package, and the chance to be part of a team that is passionate and focused on building something impactful.
OUR FEARLESS LEADERS
Sean Kelly CEO, Co-Founder
Forbes magazine named Sean one of the top 30 leaders under 30 and one of America's most promising CEOs under 35. Holds a degree in Biomedical Engineering from Columbia University. Hosts The Awesome Office Show, an award-winning podcast that helps people-focused executives and HR pros become better leaders and create inspiring organizational cultures.
Andy Mackensen CMO, Co-Founder
Growth hacker, digital marketer, serial entrepreneur, and combat-decorated U.S. Naval Officer who led a Special Forces fast-boat team in the Iraq War, Andy earned a BS from Boston University and an MBA from Stanford University. He lives in Manhattan Beach, CA with his wife Carrie, sons Brady and Jake, and Wheaten Terrier, Lucky.
Ryan Schneider COO, President
Business leader who has helped lead start-up companies and has worked as a venture capital investor, Ryan earned a BA from Northwestern University and an MBA from UCLA Anderson School of Management. When he's not pitching healthy snacks, Ryan is normally taking advantage of Southern California's great outdoors – either on a surfboard, a bike or just his running shoes.
What Makes Us Tick.
SnackNation creates Awesome Offices And Delighted Employees through our award-winning delivery service. We create ease and joy for all those who handle snacks, beverages, and coffee in the office!
We deliver to well-known companies like Uber, Oracle, Cisco, HP, Disney, and the NFL Network, as well as thousands of companies across America, usually with 10-5000 employees (if you have less than 10 employees, check out our small business program). We're also here to serve the thousands of people in our Members offices who handle the "snack programs" and the hundreds of thousands of employees in our Member offices, so they can have a more joyful and fulfilling experience at work.
We believe that everyone should have access to delicious, healthier snacks with high quality ingredients that will help people perform better, be happier at work, and feel appreciated by company leadership. If we can help people to make healthier snacking decisions in the office, it will flow into their personal life as well…and we'll be on our way to creating an impactful healthier eating revolution!
Our 100+ amazing team members are based out of Los Angeles, CA, and we deliver to all 50 States.
We've developed a proprietary & vigorous snack discovery, taste-testing, and curation process that shines a spotlight on the newest, most delicious emerging snacks from the thousands available out there today. This results in a truly exceptional mix of the best healthier snacks in the natural foods market. Then, based on your team's feedback, we further refine the curation to "wow" even your pickiest team members!
OUR CORE VALUES
Our goal is for everything we create and cultivate—our snack selection, educational content, corporate culture, and relationships—to live up to the tenets of our Core Values. We acknowledge that we are entirely responsible for our own reputation, the level of success we achieve, the brand image we create, and the contributions we make to better people's health and wellbeing.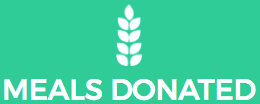 For every box delivered to a Member office, SnackNation donates 10 meals to a hungry family in the United States via its partnership with Feeding America.